Come visit our showroom in Boston's South End to see the latest designs in person. Every piece is meant to be touched and interacted with. Come on by and see for yourself!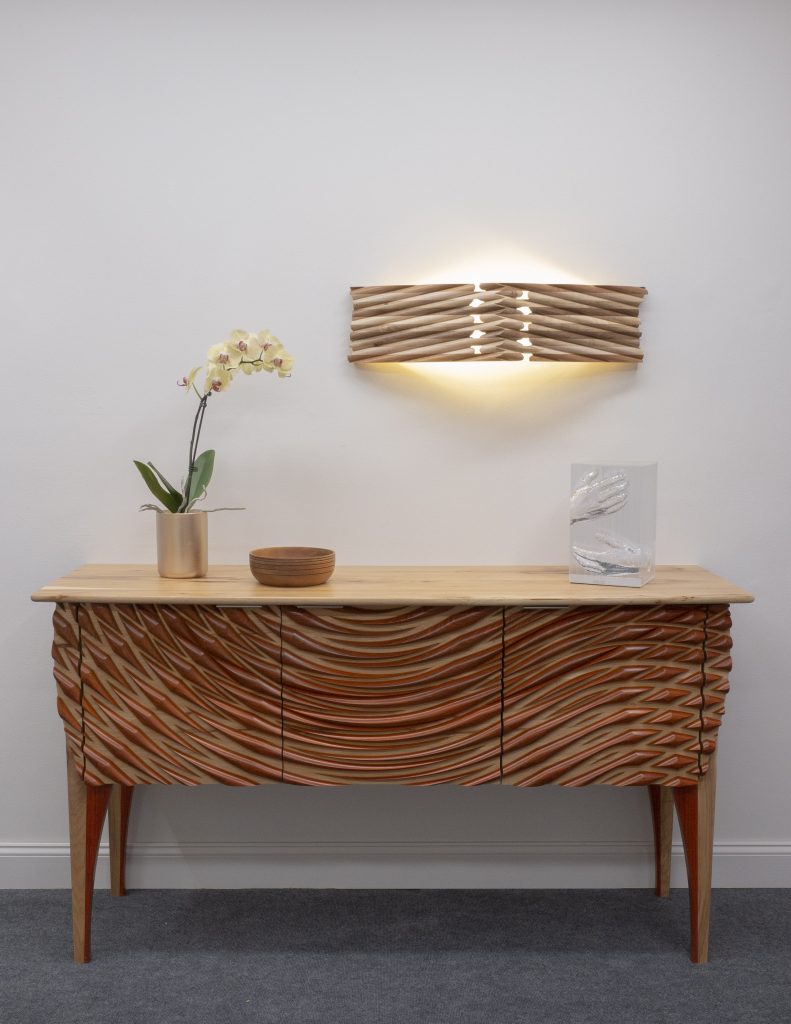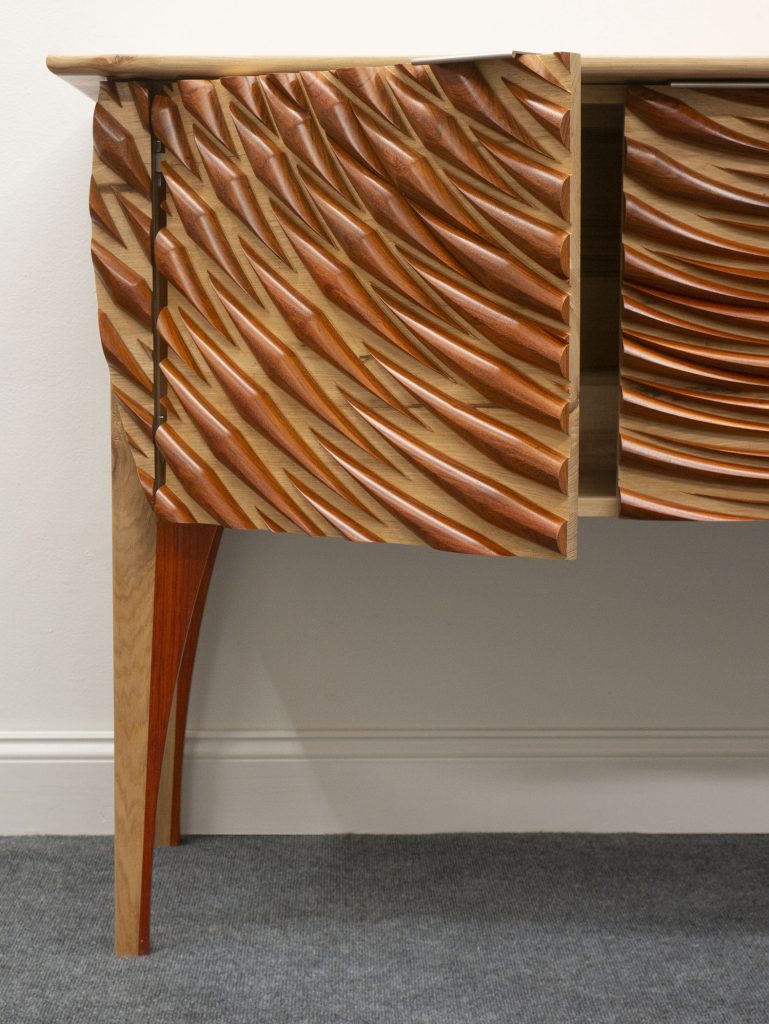 M.25 Buffet
Bright red padauk with incredible grain detail contrasts with the rustic hickory and its swirls and knots. The facade features swirling geometry while the graceful two-tone legs seem almost too delicate to support the piece. A semi-gloss epoxy coating on the top ensures that after decades of use, it will still look like they day you brought it home. For more information, see the M.25 Buffet page.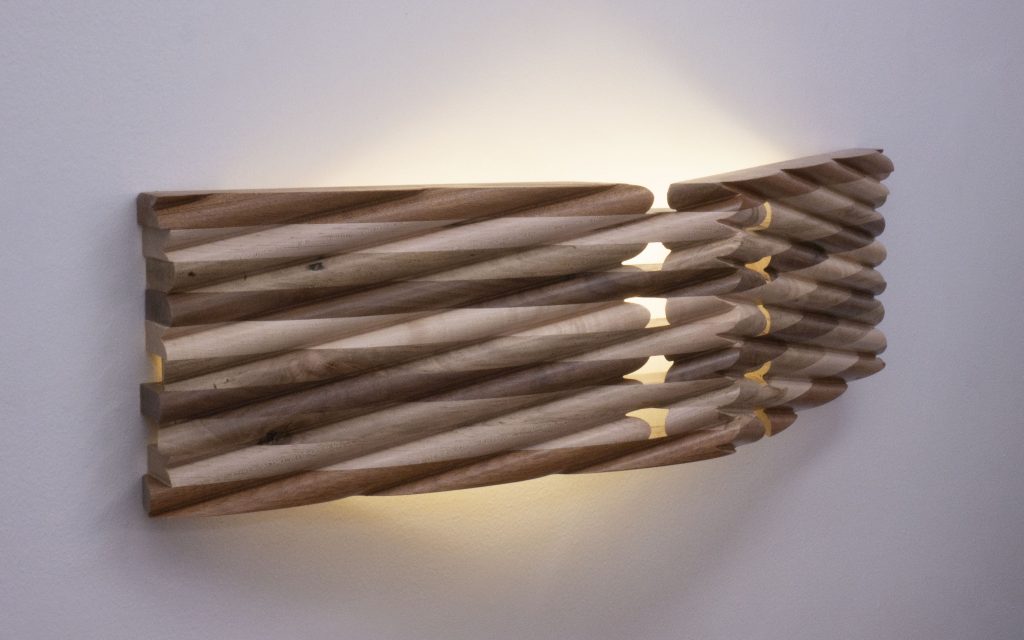 M.44 Floating Sconce
Five different species of woods are seamlessly united by the delicately carved surface. With no bulb to hide, the pierced surface lets the warm, reflected light into the room. This accent light floats on small hooks and is as enjoyable to look at when it is off as when it is aglow. For more information, see the M.44 Floating Sconce page.